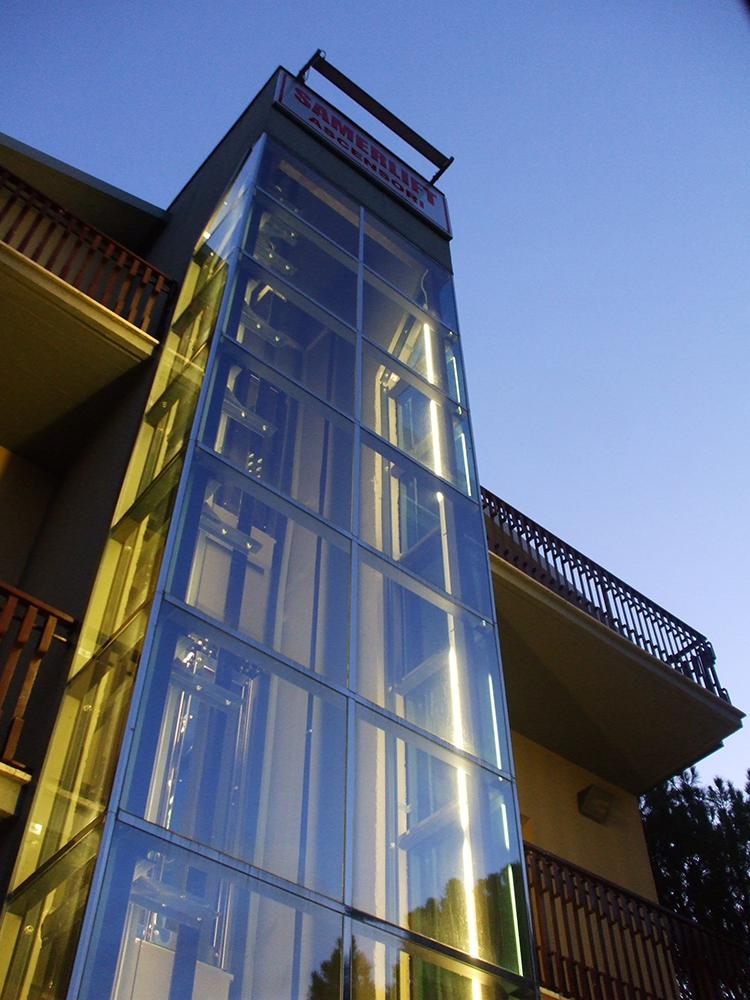 The main steps that led to the present Samerlift srl establishment are:
It was found in 1975 as SAMER
It was transformed in 1987 as SAMER SERVIZI
It was transformed in 1997 as SAMERLIFT
Last headquarters transfer in 1999 to Villa di Magione ( Perugia ) where, following recent improvements, hosted offices, products and storage divisions, for lifts, control panels, escalators, moving carpets, home lifts, goods lift, dumb waiter, platforms for disable people.
Samerlift works in an International setting, for both public and private field.
It's a specialized company in:
PLANNING AND REALISATION of lift control panels;
PLANNING AND INSTALLATION of Traction and Hydraulic lifts and Home lifts;
SUPPLYof Traction and Hydraulic lifts and of control panel material
Ordinary and extraordinary lifts MAINTENANCE SERVICES
MANAGEMENT REPARATION and spare parts REPLACEMENT for control panel
Samerlift has a title "SOA" into the category OS4, CLASSIFICATION II (Attestazione N. 461 – Cod. Id. 21/00 del 01/08/2002).